What is A.C.P. ?
A.C.P. is aluminum composite panel line, it is a new technology building material, the panel is a composite consisting of two layers of aluminum sheet sandwiching a polyethylene core produced from a continuous extrusion process.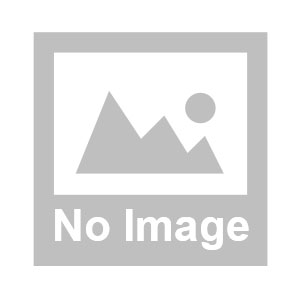 Features
Big Cost Saving- Million Dollars per Year
Environment-Friendly -100% recyclable materials
More Competitive Price
Smart Extrusion COST EFFECTIVE SOLUTION (CES)
Increase your efficiency, productivity and profitability with our new Aluminum Composite Panel production line. Alumax takes pride in delivering the most advance & highest quality of CES-ACP (aluminum composite panel) production line. Core Material Now high mixing ratio 40% LDPE and 60% filler (additives) can be extrude through our new Cost Effective Solution ACP production line. This new line is not only to cut down more core material but also improve the lamination process and efficiency. New line is more environment-friendly with less material cost. Most of all, our new Cost Effective Solution ACP (aluminum composite panel) Production Line could save 65% material cost about MILLION DOLLARS / year.
Both stable quality control and competitive price have been achieved by applying our advanced extrusion technology which can produce uniform quality of regular and FR composite panels. Under proper formula, customers could manufacture the following Flame Retardant Panel.
Class B1 (DIN4102)
Class B (EN13501-1 standard)
Why Use ACP as Ideal Choice of Building Material ?
It is light in weight, versatile and rigid that can be fabricated and clad on flat or curved surface.
The outer aluminum sheet for exterior application ACP panel is coated with PVDF Kynar 500 fluorocarbon coating, you can also choose to have special nano PVDF coating with self-clean feature instead of normal PVDF coating on the surface; the lower aluminum sheet is polyester coated.
Our technically advanced production equipments is designed with optional feature for producing A2 fire-proof grade ACP; to achieve safety standard of A2 fire-proof grade, a special composition of mineral and PE core must be used in extrusion process. Our optional extrusion machine is especially designed for continuous extrusion of such material.
Standard available size of ACP panel is from width 1200mm ~ 1600mm with available thickness from 2mm ~ 6mm. Our special designed ACP production line equipment - ACP2000 can produce up to 2000mm with of panel, hence providing more possibility and choice to cope with future market demands.
Benefit of Alumax CES ACP line and traditional ACP line
Alumax CES ACP line with Internal Mixer
Twin Screw Extrusion ACP line (TSE)
Single Screw Extrusion ACP line (SSE)
Extrusion design
Twin screw feeder + Single screw extruder
Twin screw extruder
Single screw extruder
Extrusion for FR
Easy
Hard
Very Difficult
Screw consumption/wear off
Low
High
High
Energy Cost
Low
High
Medium
Core material for regular panels
LDPE (40%) + Filler (60%)
LDPE (50%) + CaCo3 (50%)
100% Recycle LDPE
Cost saving efficiency for regular panels
35% over saving than TSE
55% over saving than SSE
25% over saving than SSE
No saving
Core material for FR panels
LDPE (35%) + Al(OH)3 + Filler
LDPE (35%) + Al(OH)3 (65%)
FR-B1 pellet
Cost saving efficiency for FR panels
15% over saving than TSE
65% over saving than SSE
50% over saving than SSE
No saving
* Depending upon the final products and customer's requirements, the specification and arrangement of the line may vary. Fast in production speed , superior flatness on surface, highly resistance to impact and corrosion.
Specification
The above specification is for reference only. Customers' specification is available upon requests.
ALUMAX has the right to make any change.
Item & Type
1600 mm
2000 mm
Production Capacity (Based on 4 m/mt, 0.5/3.0/0.5 A.C.P)
6,000 Sq. meter/Day (3 shifts x 24 Hrs)
6,000 Sq. meter/Day (3 shifts x 24 Hrs)
ACP Width
1,000 ~ 1,600mm (max.)
1,000 ~ 2,000mm (max.)
ACP Thickness
2 ~ 6 mm
2 ~ 6 mm

*

Strip Thickness
0.20 ~ 0.6 mm
0.20 ~ 0.6 mm

*

Line Speed
2.0 ~ 7.0 m/min
2.0 ~ 7.0 m/min
Coil O/D
Ø1300 mm
Ø1500 mm
Coil I/D
Ø405 mm,Ø508 mm
Ø405 mm,Ø508 mm
Coil Weight
5,000 Kgs or on request
5,000 Kgs or on request
Coating Painted
Polyester, PVDF
Polyester, PVDF
Line Space Dimension
62,000L x 12,000W x 5,500H mm
65,000L x 15,000W x 5,500H m/m
Line Weight
105,000kgs (approx.)
120,000kgs (approx.)
Line Power
Motors 700KW & Heaters 420KW (approx.)
Motors 700KW & Heaters 420KW (approx.)
Cooling Water Consumption
1.0 ~ 2.5 m³/hour
1.0 ~ 3.0 m³/hour
Compressed Air Consumption
1.2 ~ 2.3 M³/min
1.5 ~ 2.5 M³/min
* Coil thickness 0.2mm below on requests
* High speed (9m/min,12m/min) on requests
Auto Loading
PE Based Pellet
Filler + additive
Dispersion & Distribution Mixing
Extruding Dies
Adhesive Pellet
Glue Extruding
Adhesive Layer
Compositing
Adhesive Films
Top Side

Aluminm Coated Coil

Reverse Side

Aluminm Cleaned Coil or Aluminum Coated Coils
Leveling & Protective Film Laminating